Launch Your Support Portal in Minutes
The Answerbase customer support knowledge base facilitates users being able to ask questions, browse help content, and receive answers quickly. Each knowledge base comes with administration and moderation tools to manage the content, customers and activity.
Customers ask questions and receive quick and effective answers
Comprehensive administration and moderation tools
Flexible customization and integration capabilities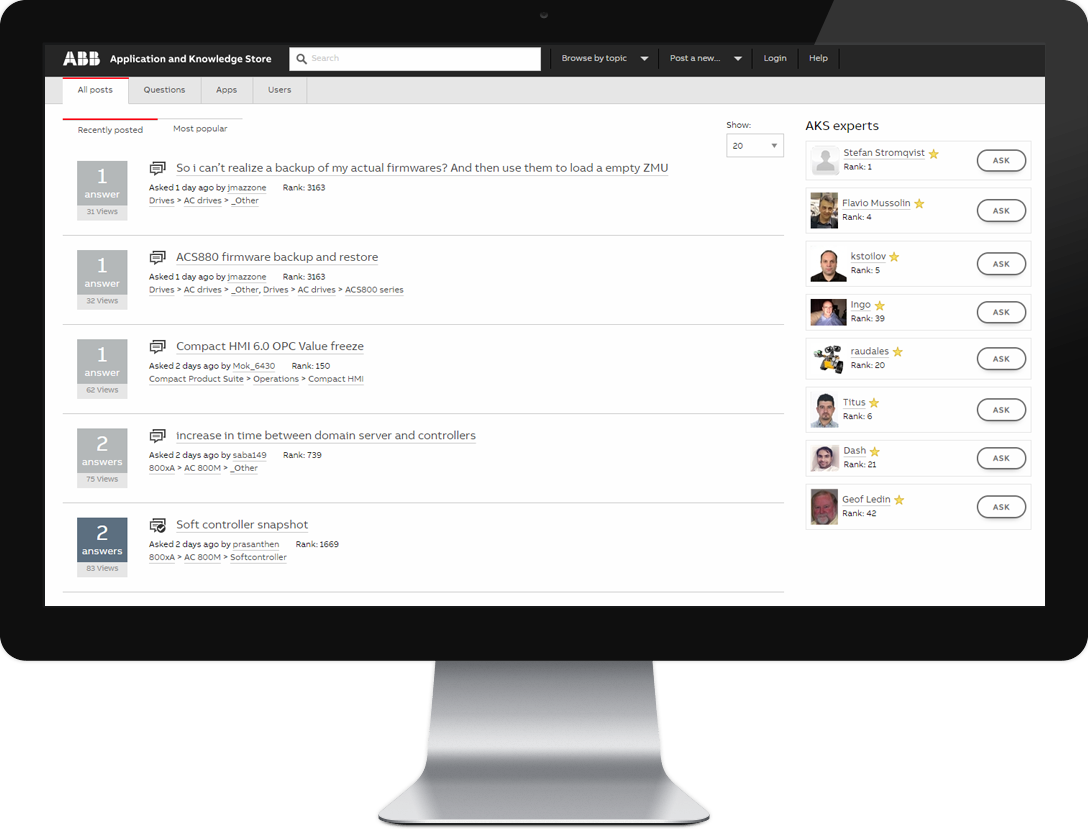 Customer Support Portal
Share help content in the format that will most effectively satisfy your customer's needs.

The idea was to support the growth of Workana without implying a great growth in the level of questions to our support team. We found that Answerbase was very simple to use and administrate. It has good tools to moderate and measure results. It is easy to integrate and has all the necessary tools.
Working hard for you and your customers
Start your 30 day free trial today!
Everything you need from customer support software








Join our family of customers




Excellence in Service & Support
Answerbase has been committed for more than 12 years to providing great technology that produces measurable business value, partnered with unparalleled customer support.
We appreciate your excellent service and consider Answerbase an invaluable tool for our company.
Try Answerbase free for 30 days!