Shopify Questions and Answers App
Adding Answerbase's Shopify questions and answers app to your store can result in up to 75% of product questions converting to a sale and up to a 400% increase in organic traffic to your site.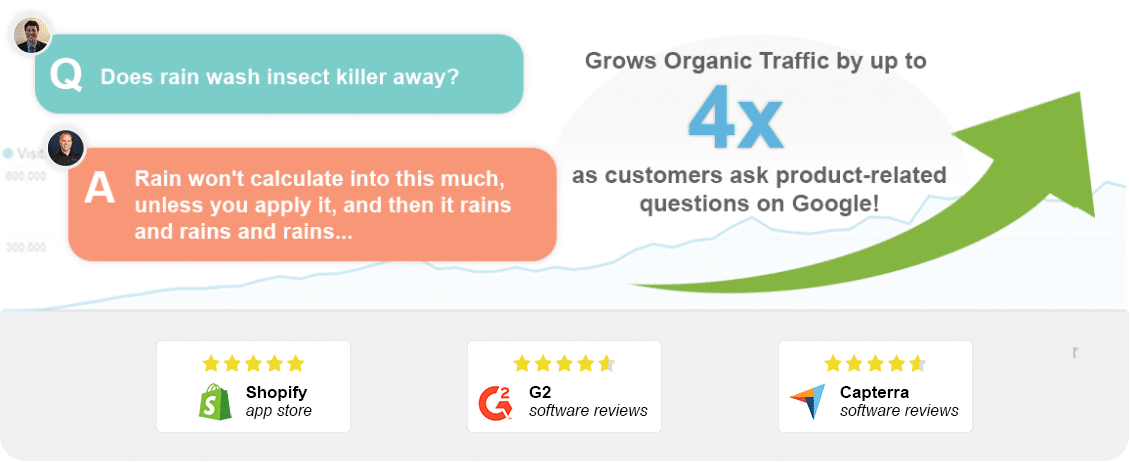 Customers ask product-related questions every day on Google,
that YOU have the answers to!
Product questions and answers on your Shopify site ensures that your customers can ask questions related to the products you're selling and then that content is featured in Google's results to attract similar customers.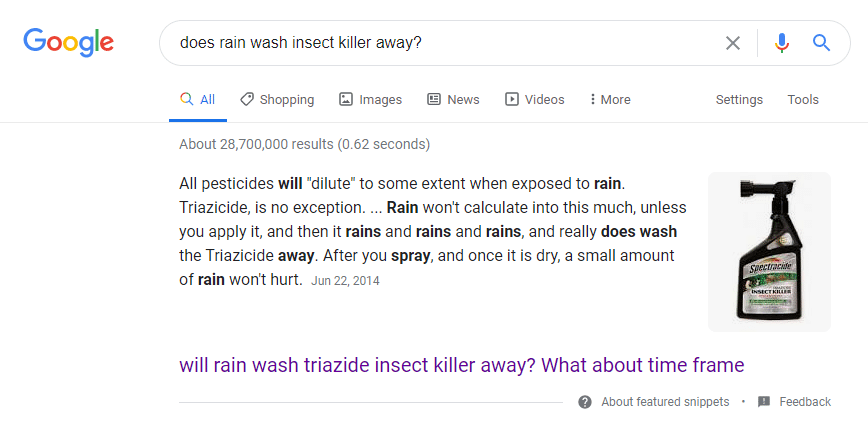 Answerbase has doubled the overall traffic to our ecommerce site, and increased our organic search traffic by four times!
Enhance the SEO of your Shopify Product Pages
Add product Q&A capabilities to your Shopify product pages, so users can ask their questions and the most popular Q&A pairs are published to enhance the content on your page. This dynamically grows content on those pages for SEO and gets your product pages to rank for new relevant search phrases.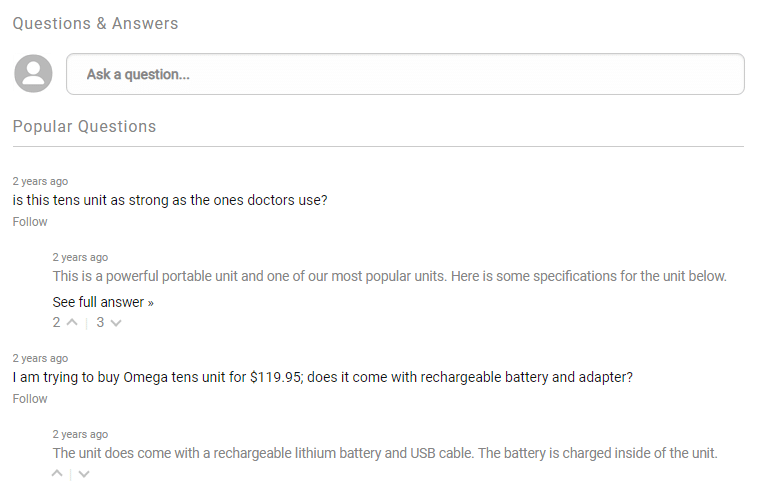 Answers Up to 80% of Product Questions Automatically
As you post answers to your customer's questions, future visitors who ask the same questions on your Shopify product pages see the answer instantly which leads them to convert immediately.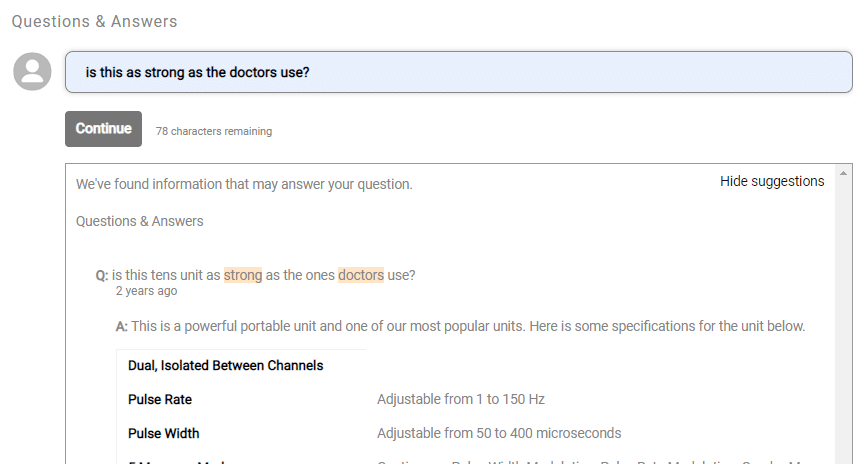 Uses Product Details & Specifications to Answer Questions
Answerbase will identify when there is an answer to a question being asked within your existing product information and specifications, automatically showing the answer and driving immediate conversion.


We fired up Answerbase Q&A on our product pages and it's been amazing for increasing sales.
Product Questions & Answers Converts More Customers
Up to 75% of product questions answered through Answerbase convert to a sale as they effectively get answers to their presales questions. Engage visitors on your Shopify store and convert them into customers.
We find that after answering a customer question with an answer that confirms the product is a good fit we generally see an order approximately 75% of the time.
Product Questions & Answers Attracts Higher Value Customers
The customers that are lead to Shopify sites through product questions and answers content have an average lifetime value up to 2x higher than normal traffic from Google.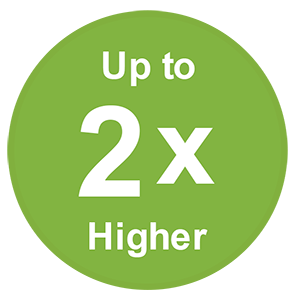 Rvupgrades.com Case Study
Learn how Rvupgrades worked with Answerbase to achieve year over year increases in organic search traffic while converting 75% of their questions asked into a new sale.
RVupgrades is one of the largest online retailers of RV parts and accessories, providing everything an RV'er needs to outfit their motorhome or camper. RVupgrades' online storehas over 10,000 products available and has shipped over a quarter of a million orders.  As Rvupgrades serviced their existing customers, owner Bill Rowell recognized an opportunity in the types of questions they were getting…
Product Q&A's Impact for Shopify
According to an ecommerce study conducted by NNgroup, they found that 20% of conversion failures were attributed to great product information not being available to the purchaser.  This impacts your Shopify conversions as well….so you need to ensure it's addressed.
They explained it's impact like this:
In our e-commerce studies, we found that 20% of the overall task failures in the study — times when users failed to successfully complete a purchase when asked to do so — could be attributed to incomplete or unclear product information. Leaving shoppers' questions unanswered can derail a sale or even worse, make shoppers abandon not just the purchase, but the site as well. One shopper in a recent study could not find the information he needed in the product description, so he left the site to search Google for more product information. In the course of his search, he found another site with the same product, a more complete description, and a lower price.
Shopify Product Questions & Answers App