Product by Product FAQ Generator and Optimizer
Answerbase automatically identifies and generates the ecommerce FAQs related to your products in order to ensure that your pages are full of useful content to help drive more traffic and conversion.   Answerbase's Ecommerce FAQ generator will walk you through each product, suggesting what FAQs you should post and also optimize those FAQs for maximum SEO impact.
Automatically generated ecommerce FAQs
FAQs for Products and Product Categories
Automatically optimized for search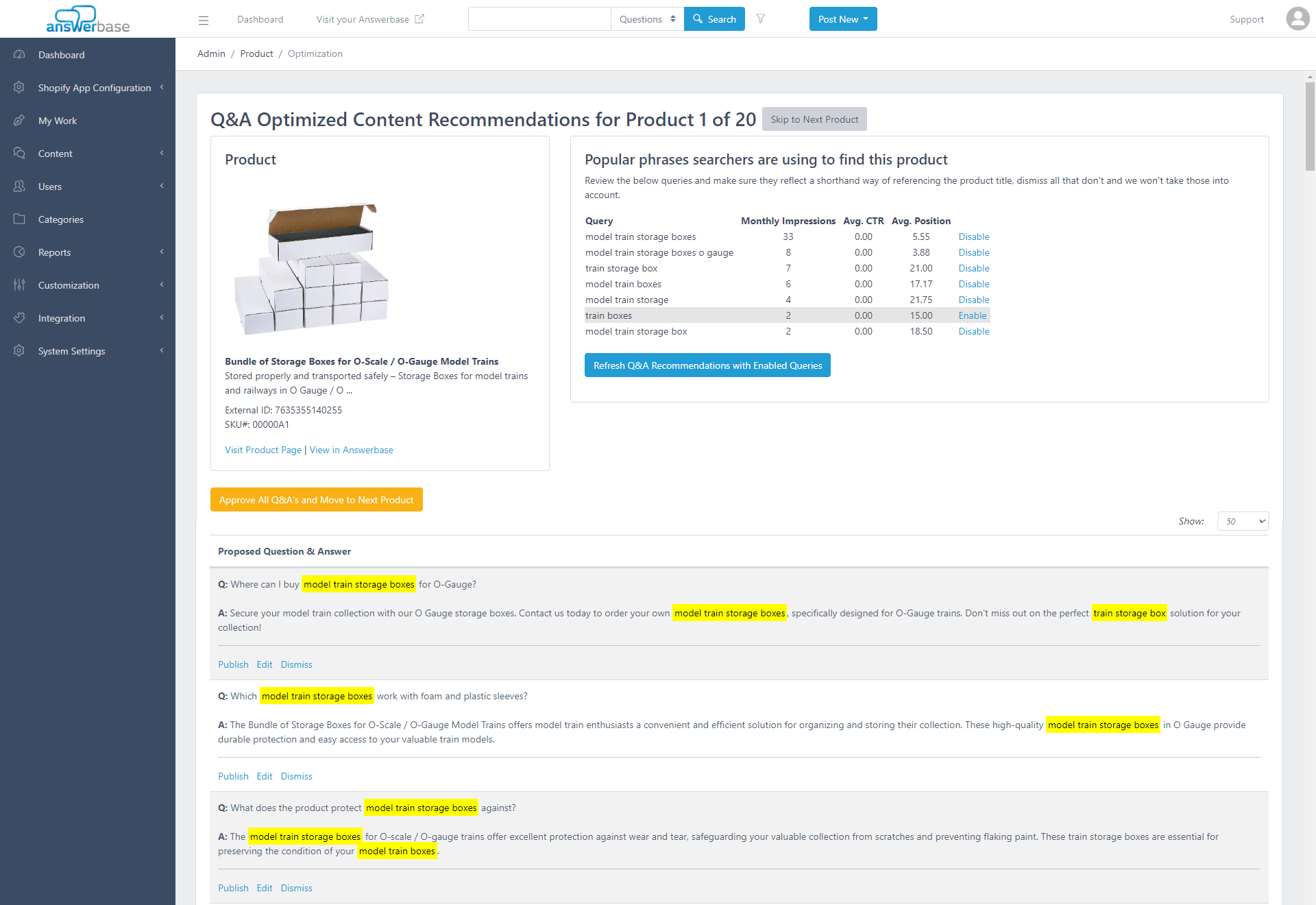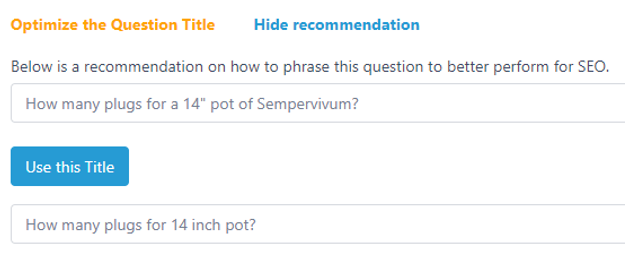 FAQs Automatically Optimized for Search Engines
Answerbase takes each of your FAQs and suggests optimizations to ensure that each question and answer pair contains the keywords and keyphrases that are most relevant to your products on search engines.  This ensures that all of the product FAQ content that you post on your site will help lift your site's impressions, click-through-rates, position and clicks.   Answerbase also reports back to you how your ecommerce FAQ content is performing in search and further optimizations that can be made to improve performance.
Ecommerce FAQs that Accomplish Short-tail and Long-tail SEO Simultaneously
Answerbase's Ecommerce FAQ Generator ensures that common keywords and keyphrases related to your products, and how they're actually being searched for on Google, are automatically and naturally worked into your question titles and answers.   This provides position lift for your product pages for the keyphrases most commonly searched for related to those products, while gaining additional traffic by servicing the long-tail searches in the same breath.
Get the most visibility on search engines by using Answerbase's Ecommerce FAQ Generator, which automatically generates and optimizes your FAQ content for you.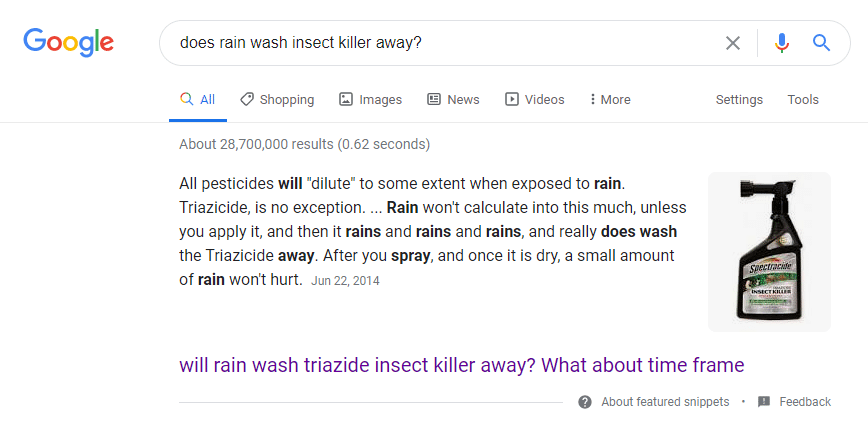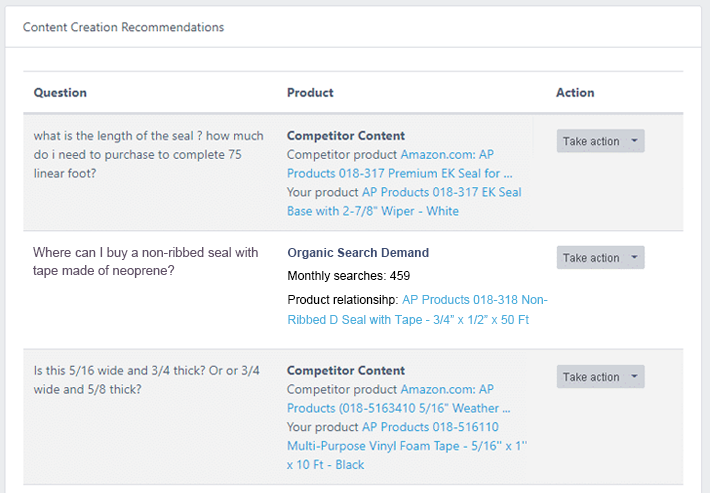 Identifies Gaps in Ecommerce FAQ and Recommends New
Answerbase identifies and feeds you with product questions being asked regularly on Google and competitor sites and recommend that you add new FAQs based on proven customer demand.  Answerbase identifies and aggregates Ecommerce FAQ content from multiple sources including the following:
Product questions regularly being asked on Google
Product questions answered on your competitor's sites
Questions addressed in product information
Let Answerbase feed your team with product questions that have a proven customer demand, enhancing conversions and SEO for your ecommerce site.
Up to 80% of Product Questions Answered Automatically
Visitors who ask questions can get instant answers from your comprehensive FAQ library as well as autosuggesting answers from within your product information and specifications.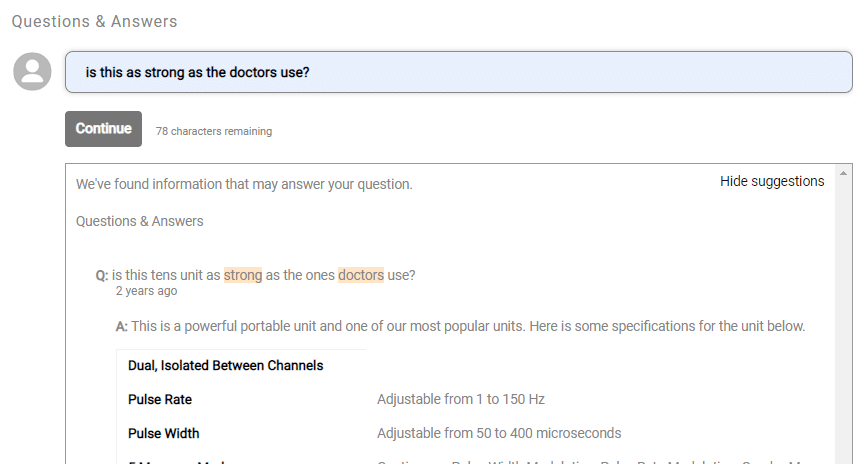 Answerbase can find answers in product info, FAQs, reviews, etc. so if your site already has the information the user is looking for, we can efficiently answer their product questions and convert the sale immediately.

We find that after answering a customer question with an answer that confirms the product is a good fit we generally see an order approximately 75% of the time.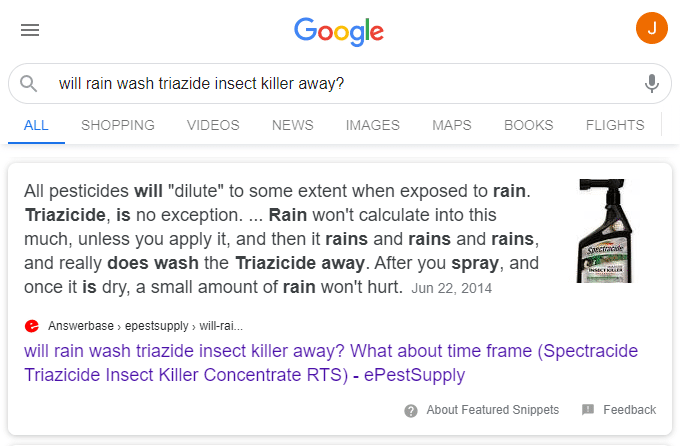 Ecommerce Product FAQs Grow Search Traffic
Answerbase Ecommerce Q&A is great for SEO as people who ask similar questions about products on search engines find your content and are lead to your store to purchase.  On the example shown in this screenshot, you can see an Answerbase customer has the top featured placement as customers search for products they sell and have answered questions about. Answerbase's automated optimization of the FAQ content and display helps ensure maximum visibility and performance on Google, leading to year over year growth in new visitors who are asking questions about products you sell.
Ecommerce FAQ Generator
Answerbase's Ecommerce FAQ generator automatically generates FAQs for your products and product categories, and optimizes them for SEO.