Answerbase has doubled the overall traffic to our ecommerce site, and increased our organic search traffic by four times!
Duplicate Product Descriptions & SEO
You've determined that you have an SEO issue with duplicate product descriptions on your site.   The question from here becomes, how do you solve that in a way that creates unique content that my customers are searching for and Google will gobble up and spit out in results?
The key to solving your duplicate product description SEO worries is through engaging your customers.   Sure, you can guess what they're looking for and what is going to perform well…but why guess when you can just have them let you know?   There's a reason why Amazon has a "Have a product question?" field above their product description…its because this is what customers are engaging with to identify their product information needs…and this is an opportunity for you to (1) fill those needs and then (2) use that product Q&A information to revise your product descriptions into original content that becomes an SEO machine.
Answerbase both powers product Q&A, but then also gives you reporting to see what the most popular questions are for each product….which highlights opportunities to enhance your product descriptions.   This solves your duplicate product description SEO issues, and the Q&A content itself will drive its own new organic traffic.
Let's dig into how it attracts new relevant traffic to your store.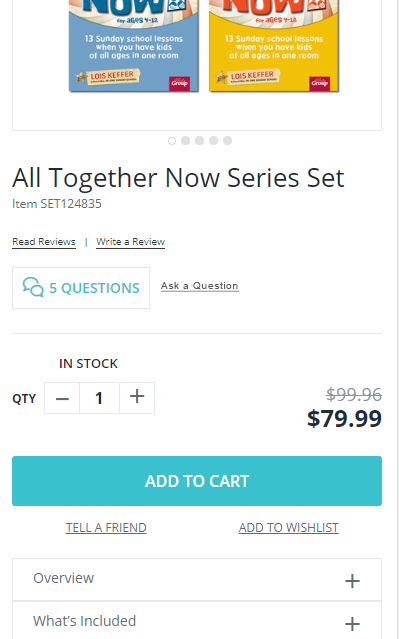 This is extremly helpful in identifying what your customer is looking for. From there you can modify your video or description to answer the question before they need to ask. Also I noticed that this App is amazing for SEO because all the questions asked and the answers will eventually end up in the google searches. This in turn gives you more authority as an expert for your products.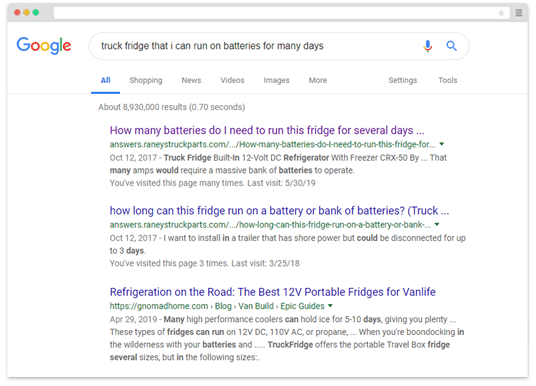 Growing Organic Search Traffic
Product Q&A adds original product information to your product page and generates new landing pages with the long-form Q&A threads, all of this product information optimized for search. The result is that people who ask similar questions about products on search engines find your product Q&A content and are lead to your store to purchase.
On the example shown in this screenshot, you can see an Answerbase customer has the top two organic placements as customers search for products they sell and have answered questions about.  This activity leads to year over year growth in new visitors who are asking questions about products you sell.
As Answerbase identifies the customer demand for the product information we will highlighting information gaps in your current descriptions and opportunities to create original content that your customers are actually searching for.  This allows you to continually enhance the descriptions of your most valuable products, optimizing unique and useful content for search engines to index and improve your SEO rankings for relevant terms.
Below you can see the search engine traffic growth to Q&A landing pages over a 5 year period for another Answerbase customer.


As most website owners know by now, Google promotes sites that are experts in their field. As the number of Q&A's have increased in our database we have seen correlating increases in search placement.
More Valuable Customers from Search
Product Q&A content attracts customers from search engines with a higher average lifetime value (LTV) than others coming from search, all while assisting with your duplicate product description SEO.
Avg Lifetime Value (LTV) of Organic Visitors to Answerbase-Generated Content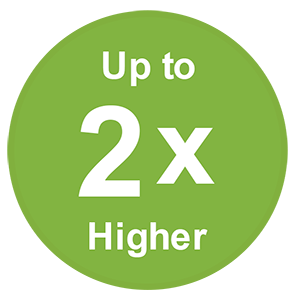 than other customers acquired through Google
The average revenue lifetime value (LTV) per new customer acquired through Answerbase-generated product content is up to 2x higher than those from normal organic Google visitors, as customers searching for problems that your products solve find you through your product Q&A content.
Start your 30 day free trial today!
No credit card required, no contract...just plug it in and see how it works.
Rvupgrades.com Case Study
Learn how Rvupgrades worked with Answerbase to achieve year over year increases in organic search traffic while converting 75% of their questions asked into a new sale.
Integrates seamlessly with your ecommerce platform
Join our family of customers

Start a free 30 day trial today!
No credit card required, no contract...just plug it in and see how it works.