What is Duplicate Product Descriptions SEO?
Duplicate product description SEO is the process of maximizing the number of visitors to a particular product page on an ecommerce site by ensuring that the product descriptions represented for each product on the site are both unique and informative compared to other websites selling that same product, resulting in the site appearing high on the list of results returned by a search engine. This process is most commonly necessary when an ecommerce site uses manufacturer descriptions to post their listings and steps are required to distinguish those pages from other ecommerce sites selling those same products and using those same descriptions.  This is specifically when you have the problem of duplicate descriptions on your site, and a high priority in your overall product description SEO efforts.
Setting up a Process to Solve Your Duplicate Product Descriptions SEO Issue
If you have an SEO issue with duplicate product descriptions on your site, then you need to setup a process in order to resolve that issue.  At face value, any process of managing this issue may seem overwhelming, but there is a simple process that can manage this and ensure the optimizations you make are relevant to your customers.  There's other good news here too, the process will not only effectively manage duplicate product description SEO but also will increase your conversions and creates unique content that your customers are searching for on Google and other search engines.
The core of this process is engaging your customers through your product page Q&A.   If you offer customers the opportunity to ask their specific product questions on your product pages, what that will do is (1) identify the content and information gaps in your current product descriptions that your customers are actually interested in knowing so you can fulfill that content demand and then (2) use that product Q&A engagement reporting to identify the most relevant content that you've created in that process that you can use to enhance your product descriptions.   This becomes an SEO machine for your product pages.
There is an additional silver lining in that process in that the Q&A content can draw it's own organic traffic as well and customers that come from that traffic have a higher average LTV than customers coming from normal search traffic.  Let's dig into how that works to drive new ecommerce traffic as customers are asking product questions through Google and other search engines…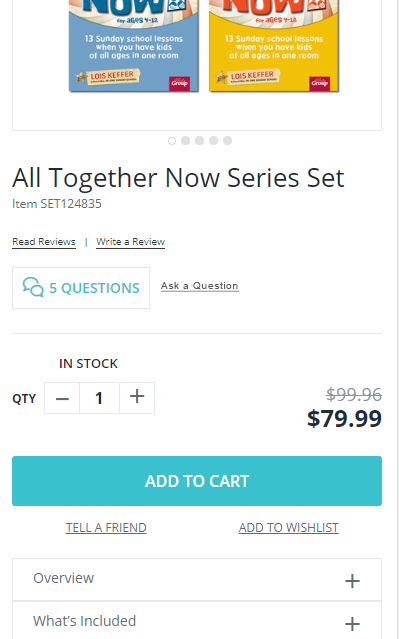 Answerbase has doubled the overall traffic to our ecommerce site, and increased our organic search traffic by four times!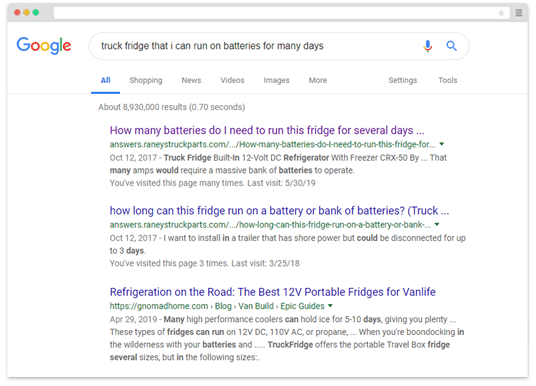 Growing Organic Search Traffic
Product Q&A not only helps with duplicate product description SEO, but it also (1) adds original product information to your product page and (2) generates new landing pages with the long-form Q&A threads, all of this product information optimized for search. The result is that people who ask similar questions about products on search engines find your product Q&A content and are lead to your store to purchase.
On the example shown in this screenshot, you can see an Answerbase customer has the top two organic placements as customers search for products they sell and have answered questions about.  This activity leads to year over year growth in new visitors who are asking questions about products you sell.
As mentioned previously, through the engagement of your audience Answerbase identifies the customer demand for the product information and highlights information gaps in your current product descriptions and the opportunities to create original content that your customers are actually searching for.  This creates a process you have in place to help with any duplicate product description SEO issues and allows you to continually enhance your product descriptions in general, ensuring you have unique and useful content for search engines to index and improves your SEO relevant terms and search phrases.
Below you can see the search engine traffic growth to Q&A landing pages over a 5 year period for another Answerbase customer.


This is extremly helpful in identifying what your customer is looking for. From there you can modify your video or description to answer the question before they need to ask. Also I noticed that this App is amazing for SEO because all the questions asked and the answers will eventually end up in the google searches. This in turn gives you more authority as an expert for your products.
More Valuable Customers from Search
Product Q&A content attracts customers from search engines with a higher average lifetime value (LTV) than others coming from search, all while assisting with your duplicate product description SEO.
Avg Lifetime Value (LTV) of Organic Visitors to Answerbase-Generated Content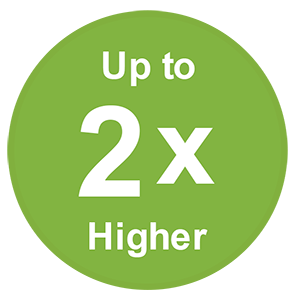 than other customers acquired through Google
The average revenue lifetime value (LTV) per new customer acquired through Answerbase-generated product content is up to 2x higher than those from normal organic Google visitors, as customers searching for problems that your products solve find you through your product Q&A content.

As most website owners know by now, Google promotes sites that are experts in their field. As the number of Q&A's have increased in our database we have seen correlating increases in search placement.
Start a free 30 day trial today!
No credit card required, no contract...just plug it in and see how it works.