Many times in life the thing you've been looking for all along has been sitting right in front of you, you just needed to look at it from a different perspective. 
This concept related to ecommerce SEO was recently communicated at the 2019 SEMA conference in Las Vegas in their educational session about ecommerce marketing, where Google and Uncommon Logic (A Google premier partner, which means top 2% of agencies in the world based on Google's performance standards), where they pointed out that sometimes what your customers are giving you is what you should work with and can give great results.  This applies when talking about being an expert in the ecommerce domain around your products, using that to generate original content that can boost your site's overall SEO and generates valuable unique landing pages which draws brand new traffic. 
Let's explore how that applies to ecommerce SEO and leads to selling more product organically.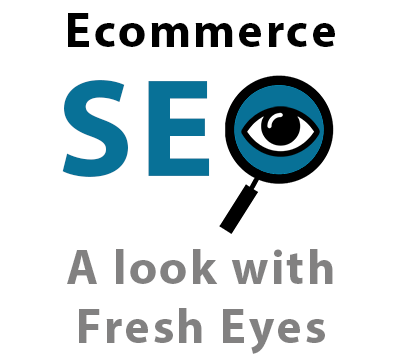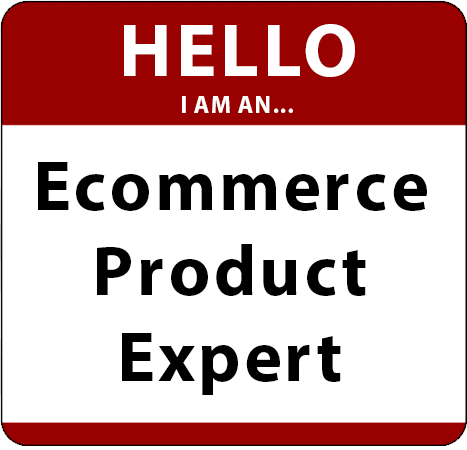 Being an Expert in Your Own Domain
Google rewards websites that are proven to consistently provide valuable and original content around a particular set of expertise.  Your website and the pages on that website have a target market, and it's up to you to have domain expertise that is relevant to that market.  It's important for your ecommerce SEO and the growth of your business.
When it comes to ecommerce, "your domain" means the products that you sell.  That is the reason why customers come to your site, that is the focus of what you want to sell, so you need to be an expert in the domain of your products.   Ensure that you and your team are intimately familiar with your products and effectively communicating that knowledge online in a way that Google will gobble up and spit out in search results.   Let's cover the two areas where this is best achieved to give you the best results for your ecommerce SEO.
Improving Product Page SEO
Google values and rewards original content.  In light of that, optimizing your product pages with original product-related content relevant to your audience is critical to accomplishing your ecommerce SEO goals. This means going beyond unique product descriptions, as you learn what content is most valuable to your target audience and the content format they're searching for.
As mentioned above, you can do quite a bit by just using what your customers are giving you.   This comes many times in the form of product questions, which is rich and valuable content which increases the content crawled on your page while effectively the most popular pre-sales questions. This increases conversions for visitors on your page while also giving Google great content to gobble up and index for results.  You need to be communicating knowledge that your customers are actually asking about and wanting to know about the products you sell.  You need to know what that content demand is, and you need to be making it available in an SEO friendly way that is better than what your competition is providing.
As your customers engage and you can effectively track that engagement, that information also guides you in further optimizing your product descriptions.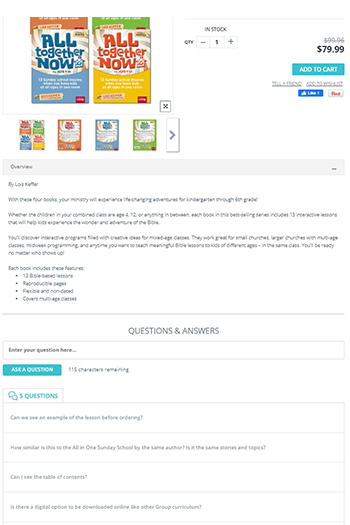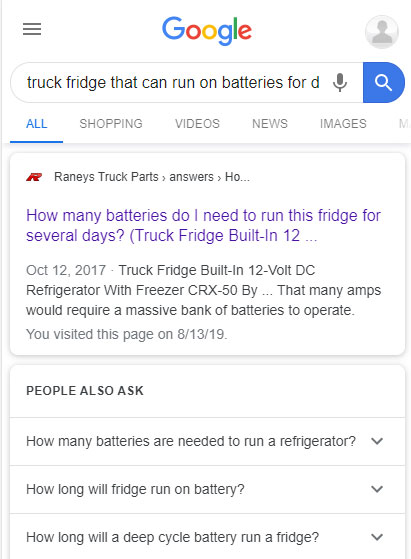 Grow Search Traffic with Product Content
You'll notice that many blog posts are posted in the form of a question, and there is a good reason for that.  Google is in the business of answering people's questions effectively, and what answers those questions is quality content that hits the nail on the head.   In fact, they're so focused on this that they follow/read a specific schema for Q&A and FAQ content and advise companies to follow that tagging standard so they can recognize it.
This is how you should be thinking about creating content that hits the nail for your audience.  What questions are they asking about your products?  The gold here is, the questions they're asking are also asked through others on Google and other search engines of course!   See the example to the left where the #1 result for an inquiry about a product is a Q&A thread.  You should be sharing your product expertise in the form of questions and answers, and the questions that have been asked about your products.   The result is that people who ask similar questions about products on search engines find your content and are lead to your store to purchase.
With the example shown in the screenshot, you can see Q&A content on an ecommerce store has the top organic placement.   This is simply product a question that has been asked and effectively answered by the ecommerce store through sharing their product expertise…formatted in a way that Google loves.
Results for improving ecommerce SEO, traffic and sales
We're talking quite a bit about questions and answers and sharing good information….but we all know the big question is "Does it bring results and increase ecommerce sales?".   Well, since Answerbase's ecommerce Q&A platform enhances ecommerce SEO for a living….we have the results to share with you.   Those results come in a couple different forms that we've been able to measure, confirm with ecommerce merchants, and create case studies for.
Regarding increasing domain and expertise as a whole, merchants have seen significant value in sharing their product expertise.  Rvupgrades has been managing this for several years (through Answerbase) and had this to say about its impact on their SEO.
As most website owners know by now, Google promotes sites that are experts in their field. As the number of Q&A's have increased in our database we have seen correlating increases in search placement.
What that translates into is increase in overall placement and traffic, brand new search traffic to new landing pages, increased average customer lifetime value (LTV),  and more new customers acquired through search.  Here are some details around those results…
Up to 2x Increase in Overall Traffic: We've seen that quality product Q&A content has lead to some ecommerce merchants doubling their overall traffic.   These cases are typically coupled with great content being created through fantastic and informative answers.
Up to 4x Increase in Organic Search Traffic: Through those same landing pages mentioned above, we've tracked some merchants achieving up to a 4x increase in their organic search traffic to their site through producing quality product Q&A content.
Improved Avg. Customer Lifetime Value:  We see through reading and analyzing customer Google Analytics reports, that the average lifetime value (LTV) of customers coming to the Q&A content is over 2x of those who come from their other Google search traffic (On a side note, up to 6x more than social traffic).
Higher Volume of New Customers: As far as volume of customers the Q&A content has become the #3 channel for new customer acquisition, behind only search and social.  Again, the the new customers that come from that product expertise is higher value on average than search and social, but also performing great in increasing the volume of new customers coming to your ecommerce stores.
Let's land the plane on these ecommerce SEO tips
We hope that this post has been informative and helpful to boost the SEO of your own ecommerce store.   Of course, as a provider of ecommerce Q&A software we'd love to be the ones to power this activity on your site….so we'd encourage you to View Details about Answerbase Ecommerce Q&A Here…..or feel free to contact us for a demo or start a free trial to see how your customers engage in creating valuable Q&A content for your site.   They ask, you answer, Answerbase does the rest:)
Hope everything else is well with you and your business and let us know if there is anything else we can do for you.  If you're in need of digital marketing services, the Google premier partner mentioned previously in the post can be found here.

Answerbase has doubled the overall traffic to our ecommerce site, and increased our organic search traffic by four times!
Start your 30 day free trial today!
Integrates seamlessly with your ecommerce platform

We fired up Answerbase Q&A on our product pages and it's been amazing for increasing sales.

Start a free 30 day trial today!