Ecommerce Product Q&A Software

We fired up Answerbase Q&A on our product pages and it's been amazing for increasing sales.
Quick Integration and Engagement
Integrate Q&A seamlessly into your product pages, answering pre-sales questions to increase conversions and grow your search engine traffic.
Common questions are answered instantly, allowing your customers to move ahead with their order immediately.

You collect an email address with every new question that is asked, growing your list for email and social marketing.

Each Q&A thread is turned into a landing page, so users asking similar questions about products on search engines are brought to that content and you sell more on your store.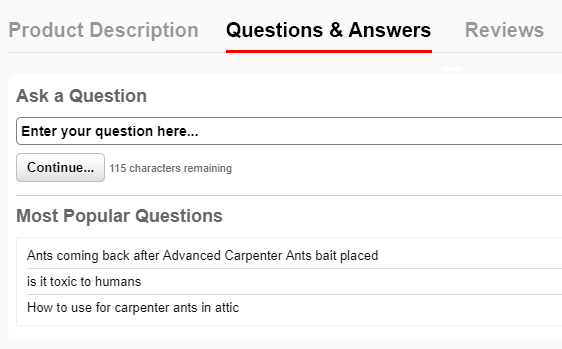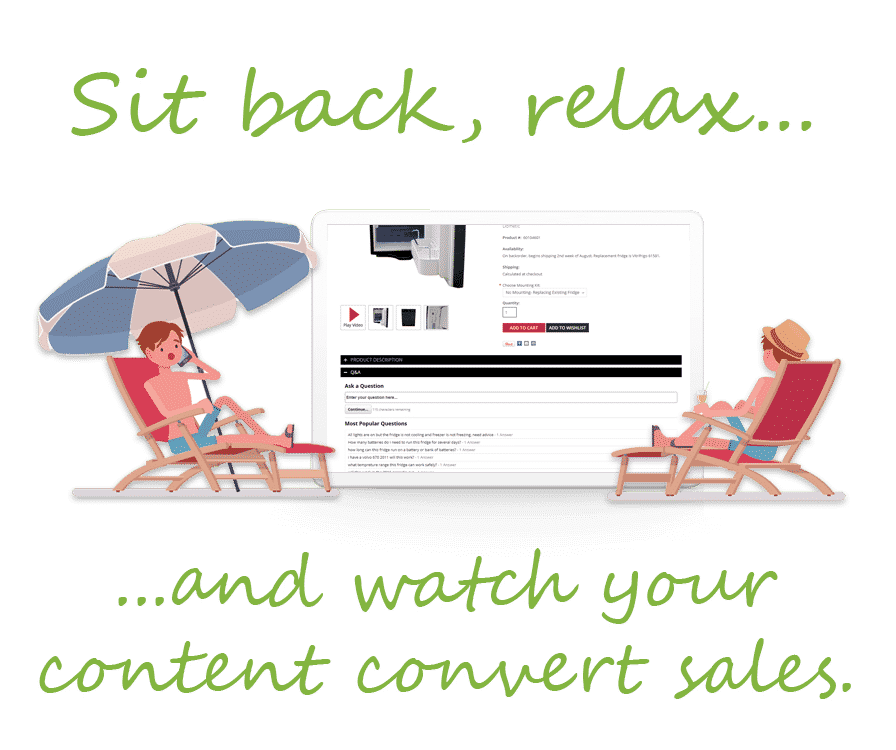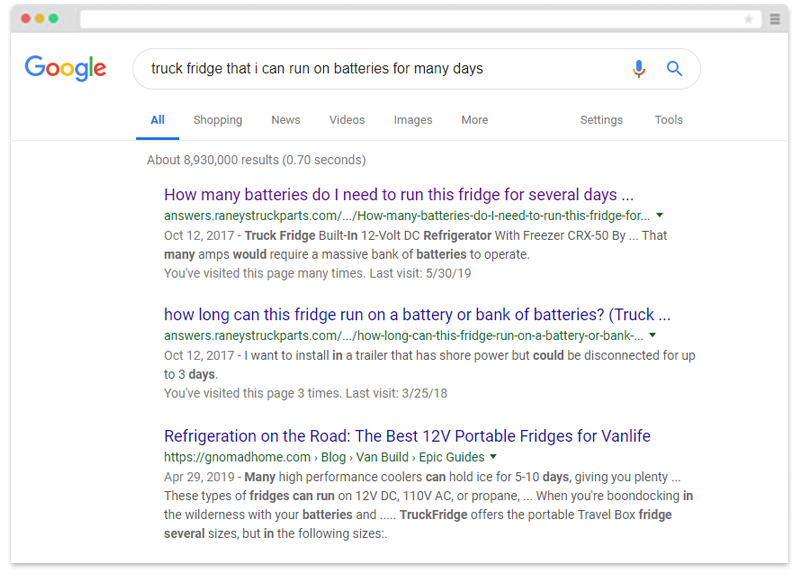 Grow Your Search Traffic
Answerbase is great for SEO as it creates a new landing page for every popular Q&A thread and those pages are optimized for search engines. The result is that people who ask similar questions about products on search engines find your content and are lead to your store to purchase.
On the example shown in this screenshot, you can see an Answerbase customer has the top two organic placements as customers search for products they sell and have answered questions about.
Answerbase leads to year over year growth in new visitors who are asking questions about products you sell.
Below you can see the search engine traffic growth to Q&A landing pages over a 5 year period for another Answerbase customer.

More "Opt In" Emails for Marketing
Answerbase collects an email address for every new question that is asked, providing a natural opportunity for users to "opt in" and grow your email marketing lists. This allows expands the reach of your email marketing campaigns and also grows your audiences for social media marketing through Facebook, Instagram, Twitter, and Google.
Some SMB ecommerce merchants collect over 450+ new emails every month! We also can connect seamlessly with your email marketing services so those emails automatically go into your subscription lists.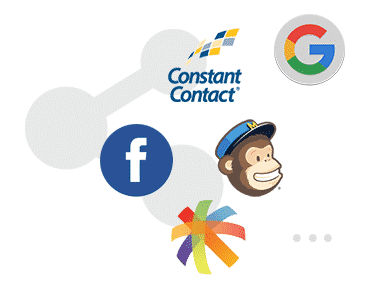 Answerbase increases purchases for certain products and increases sales. It also reduces costs because a lot of questions are very similar, and a customer may find that an answer to a question addresses their questions.
Start your 30 day free trial today!
Integrates seamlessly with your ecommerce platform
Rvupgrades.com Case Study
Learn how Rvupgrades worked with Answerbase to achieve year over year increases in organic search traffic while converting 75% of their questions asked into a new sale.
RVupgrades is one of the largest online retailers of RV parts and accessories, providing everything an RV'er needs to outfit their motorhome or camper. RVupgrades' online storehas over 10,000 products available and has shipped over a quarter of a million orders.  As Rvupgrades serviced their existing customers, owner Bill Rowell recognized an opportunity in the types of questions they were getting…
Join our family of customers
Plans start at just $19 per month!
Excellence in Service & Support
Answerbase has been committed for more than 12 years to providing great technology that produces measurable business value, partnered with unparalleled customer support.
We appreciate your excellent service and consider Answerbase an invaluable tool for our company.

Start a free 30 day trial today!