Product Questions & Answers
Answerbase powers product Q&A, converting up to 75% of questions to a sale and grows organic traffic to your ecommerce site by up to 4x current levels.
Customers ask product-related questions every day on Google,
that YOU have the answers to!
Answerbase's product category Q&A ensures that your customers can ask questions related to the products you're selling and then that content is featured in Google's results to attract similar customers.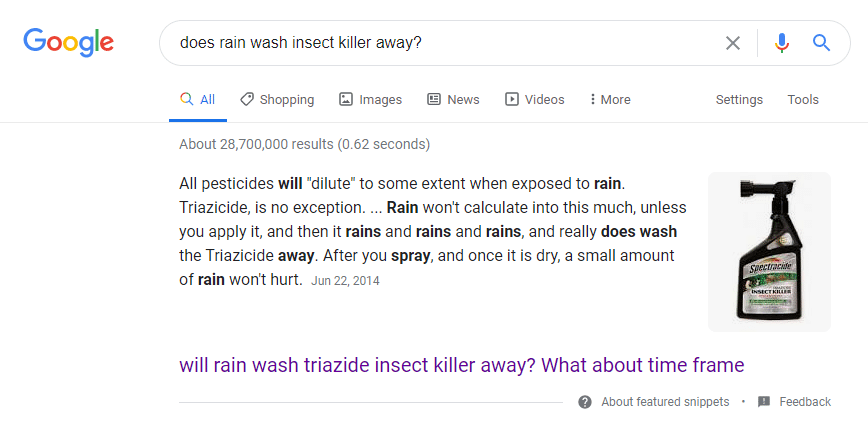 Schedule a demo today so our team can show you how Answerbase can distribute your product questions and answers to get you results in Google similar to what you see above.

Answerbase has doubled the overall traffic to our ecommerce site, and increased our organic search traffic by four times!
Up to 80% of Product Questions Answered Automatically
As you post answers to your customer's questions, future visitors who ask the same questions see the answer instantly which leads them to convert immediately.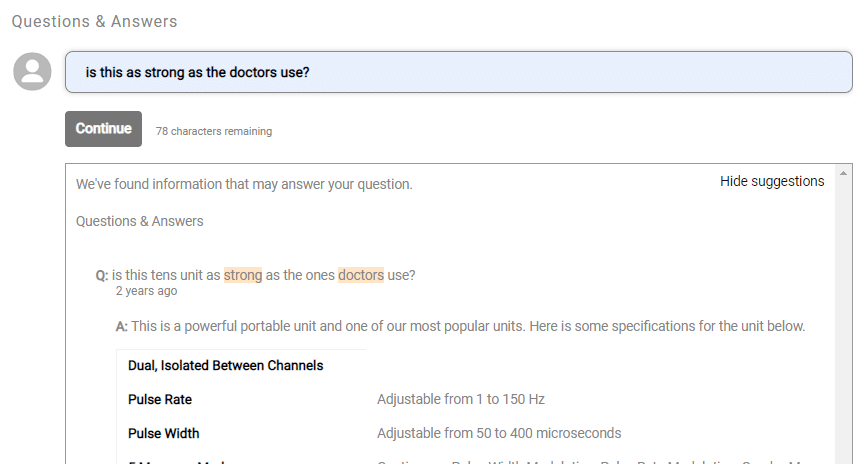 Answerbase can find answers in product info, q&as, reviews, etc. so if your site already has the information the user is looking for, we can efficiently answer their product questions and convert the sale immediately.
Answers Questions with Published Product Information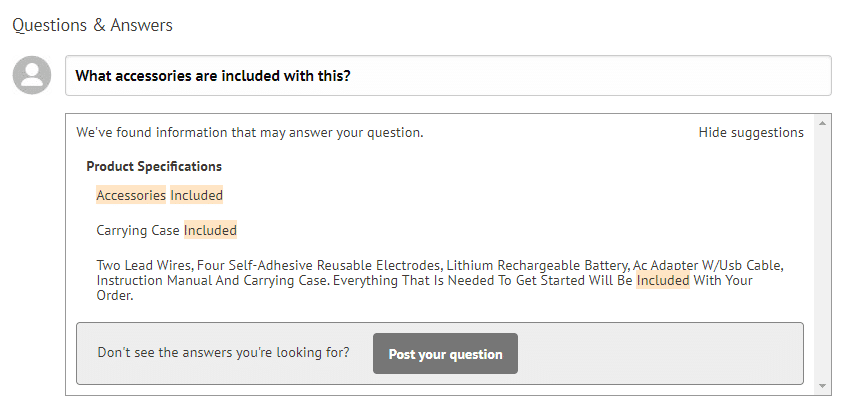 Answerbase increases purchases for certain products and increases sales. It also reduces costs because a lot of questions are very similar, and a customer may find that an answer to a question addresses their questions.
Product Q&A Engagement Converts More Customers
Up to 75% of product questions answered through Answerbase convert to a sale.
We find that after answering a customer question with an answer that confirms the product is a good fit we generally see an order approximately 75% of the time.
Product Q&A Acquires More Valuable Customers
Answerbase product Q&A content attracts brand new ecommerce customers to your store with a higher lifetime value (LTV) per customer than the other top performing channels.
Headless Product Q&A API
Your developers can fully customize and manage how product questions and answers integrates into your ecommerce site through Answerbase's headless Q&A platform.
Answerbase provides a robust set of API that your development team can dig into to integrate product questions and answers community into your ecommerce store. Your developers work with Answerbase's API methods to give them full flexibility on the front end while still giving you the necessary moderation and administration tools to manage your community and content.
Methods include:
Post and update product question and answer content
Browse and search product question and answer content and experts
Create and update product expert profiles
Create and update product expert and verified purchaser accounts
Get/update content taxonomy (categories, tags, products, etc.)
View more details about our Headless Product Questions & Answers API here.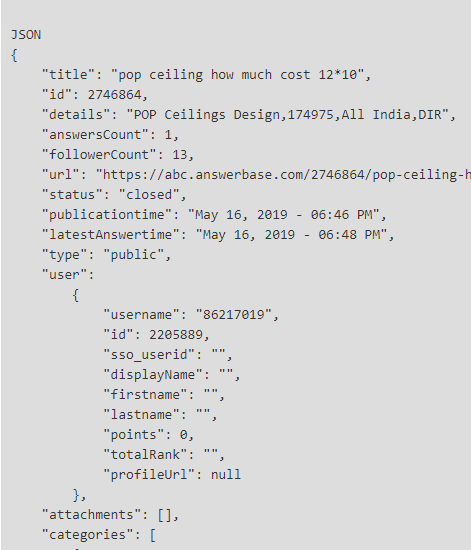 Quick Integration and Engagement
Integrate Q&A seamlessly into your product pages, answering pre-sales questions to increase conversions and grow your search engine traffic.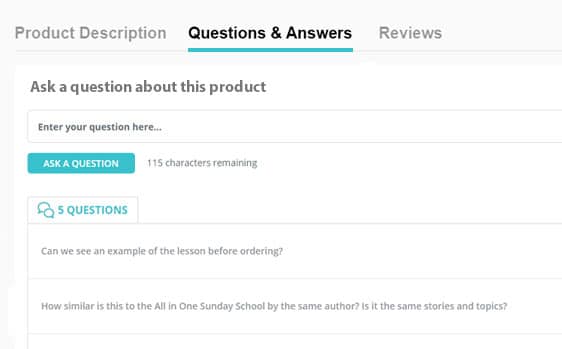 We fired up Answerbase Q&A on our product pages and it's been amazing for increasing sales.
Ecommerce Product Q&A Software
Answerbase is setup to ensure you get an appropriate return on your investment by boosting your ecommerce SEO, reducing ecommerce bounce rates, and assisting in ecommerce conversion rate optimization.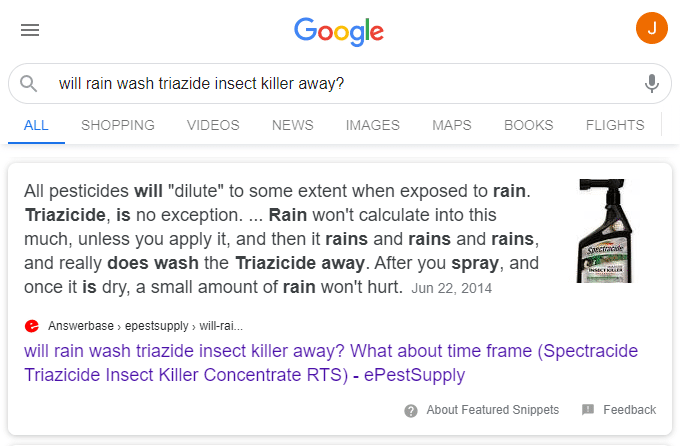 Answerbase is great for SEO as it creates a new landing page for every popular Q&A thread and those pages are optimized for search engines. The result is that people who ask similar questions about products on search engines find your content and are lead to your store to purchase.
On the example shown in this screenshot, you can see an Answerbase customer has the top featured placement as customers search for products they sell and have answered questions about. Answerbase's use of structured content allows for rich results for product questions and answers on Google.
Answerbase leads to year over year growth in new visitors who are asking questions about products you sell.
Below you can see the search engine traffic growth to Q&A landing pages over a 5 year period for another Answerbase customer.

Rvupgrades.com Case Study
Learn how Rvupgrades used product questions and answers to achieve year over year increases in organic search traffic while converting 75% of their questions asked into a new sale.
Ecommerce Platforms Integration of Product Q&A
Join our family of customers