Questions & Answers Platform
Answerbase's question and answer platform adds Q&A capabilities to your site which generates a valuable knowledge base of content for your business. See an overview of our question and answer platform below or select one of the following solutions that best fits your need.
Start your 30 day free trial today!
Valuable Content, Efficiently Shared
Launch a Q&A Solution in Minutes
The Answerbase Q&A platform facilitates users being able to ask questions, browse existing content, and receive quality answers quickly. Each knowledge base comes with administration and moderation tools to manage the content, users and activity.
Visitors ask questions and receive quick and effective answers
Comprehensive administration and moderation tools
Flexible customization and integration capabilities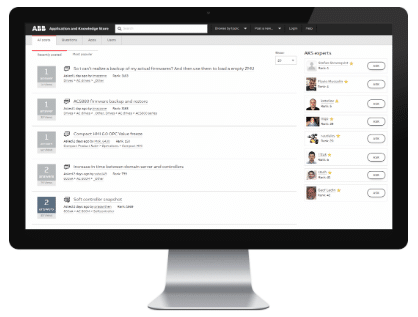 Join our family of customers





We appreciate your excellent service and consider Answerbase an invaluable tool for our company.
Start your 30 day free trial today!
Essential Q&A Platform Tools
On Top of All That, Exceptional Service!
Start your 30 day free trial today!
Browse by your desired use-case