How to Easily Add Q&A to your eCommerce Store's Product Page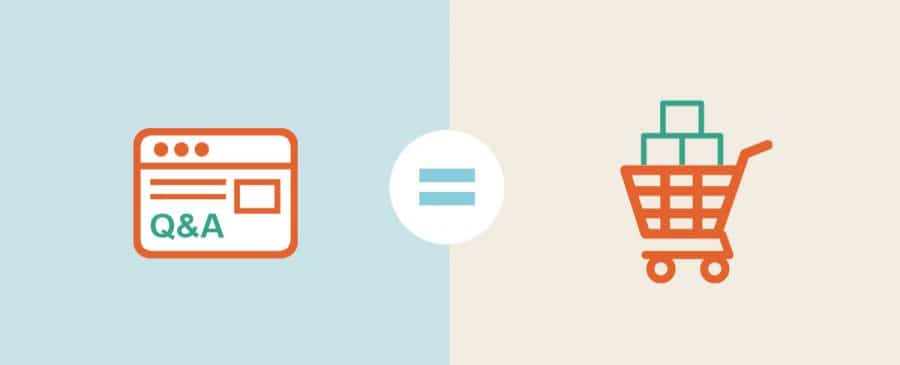 Adding Q&A to the product page of your online store allows you to answer common questions about your products, literally "once and for all", so you effectively service the visitor who originally asks a question as well as any future visitors with that same question down the road. An effective Q&A functionality on your product page allows you to answer those future customers' questions immediately, so they can get on with purchasing the product instead of bouncing or finding another store that is providing the answers on their product pages (make it so you're the source of this information, not your competitors).
What are the benefits of adding Q&A to your product pages?
The core benefits of product Q&A is increasing ecommerce conversion rates, product description seo, and to increase ecommerce traffic.  As you probably know, most users start their questions about products through search engines like Google, so its important for online retailers to create that content and make it available in a way that search engines will gobble it up and send those potential customers your way.
Answerbase creates an optimized page for every Q&A combination, which performs well in search results and leads those potential customers right to your product page.  This allows you to service your existing visitors, and also lead brand new visitors right to your doorstep.
Ecommerce merchants using Answerbase product Q&A have experienced:
Up to 75% of product questions they answer convert to a sale as you engage your customers and reduce ecommerce bounce rates.
Organic search traffic grows by up to 4x their previous levels
Lifetime Value (LTV) of new customers acquired through Q&A generated by Answerbase is up to 2x higher than those from Google and up to 6x higher than those from Facebook.
You can view some ecommerce case studies for more information on how product page Q&A has contributed to their success.
What does Q&A look like on a product page?
You should add Q&A right on your product page.  If you have tabs on your pages, then we recommend creating a new tab which has "Q&A" or "Questions & Answers".  If you don't support tabs, simply list it below your product description so that users can have a chance to easily as a question about any details that you haven't provided yet on your product page.
Answerbase's default e-commerce widget will give the user the ability to post a question, and also see the most popular questions about the product they're looking at…see an example below of one of Answerbase's Q&A widgets integrated into a product page: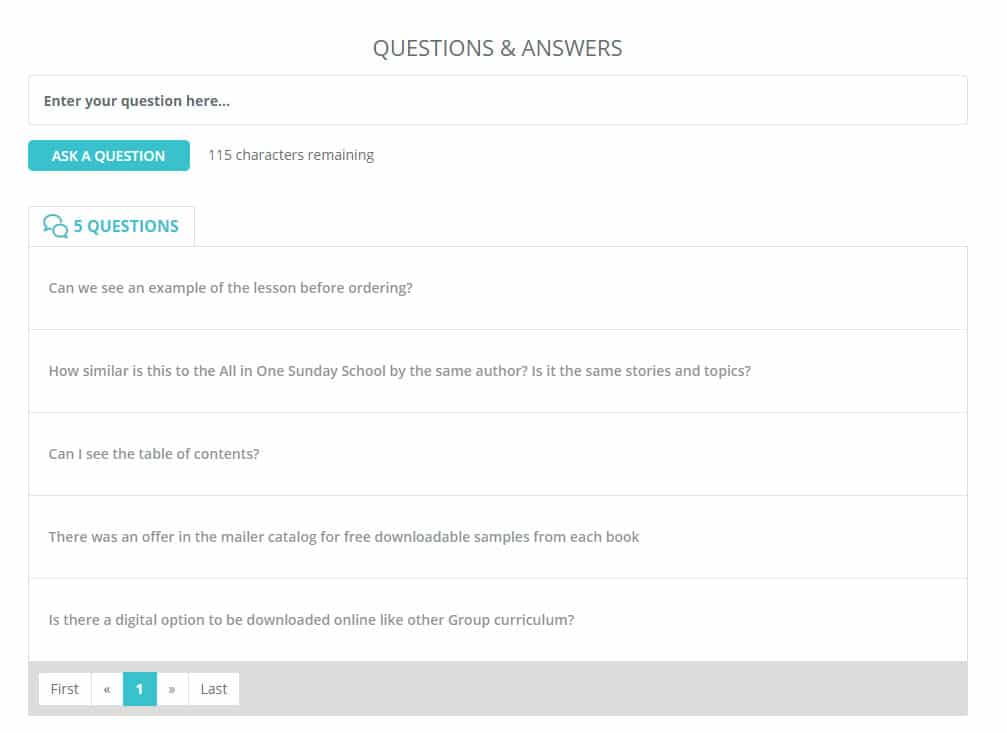 If a user starts asking a question that is similar to questions that have already been asked and have answers available, it will suggest that available content to the visitor so they can click on their question and view the answer immediately.

This allows them to get their questions answered immediately and get on with the purchasing process, so you can make money!
How do you add Q&A to your product page?
Answerbase supports app store integrations with ecommerce platforms like Shopify, Bigcommerce and other popular platforms for easy integration.  If you are on a home grown platform or another platform, no worries…Answerbase makes it easy to add Q&A to any product page through our Full Featured Q&A widget for e-commerce.
Once you've signed up for an account (or Free Trial) on Answerbase, you can go under "Integration" in your administration area and you'll find our widget builder where you can customize a widget to reflect the same style/colors of your site.   Once you've adjusted the widget's design to your liking on the widget builder, it will give you the appropriate code on the bottom that you can simply copy and paste into the product page of your e-commerce store.
Within the code. you'll see parameters where you can have your site dynamically insert the product information so Answerbase is able to understand what product the widget is relevant to when it displays on your page.  It also allows Answerbase to promote that product to the user who asked the question and any future users who come from search engine traffic, to help you convert more customers.
We hope things are going well with business, and if you have any questions about how Q&A can help your online store feel free to contact Answerbase's Team for a free consultation.
If you're interested in learning more, view ALL of the benefits of ecommerce Q&A software.